I'll be sharing resources of interest here as this might be more useful than posting to Blackboard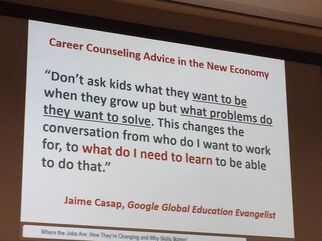 Jaime Casap seems to be a/the Google educator - website:
http://www.jcasap.com/
He has numerous talks & resources online in addition to his website:
http://www.educationdive.com/news/2-things-you-should-know-about-google-ed-evangelists-vision-educause-2015/408433/
adding new resources:
Ad blocker interference detected!
Wikia is a free-to-use site that makes money from advertising. We have a modified experience for viewers using ad blockers

Wikia is not accessible if you've made further modifications. Remove the custom ad blocker rule(s) and the page will load as expected.